29 Dec

BlackBerry. No, not the phone…

Like many people, you most likely know BlackBerry as the company behind the iconic range of mobile devices, which were as beloved by ordinary consumers as by the professionals for whom they were made. Yet BlackBerry has not been a hardware company for more than half a decade. Although the company has licensed its brand name to other manufacturers, it has not launched its own smartphone since 2016.
BlackBerry Cybersecurity
Modern BlackBerry is all about software and cybersecurity. The company's main source of revenue is a line of services that help secure mobile devices and various other endpoints and software that enables rich functionality in connected vehicles. According to Sarah Tatsis, an executive who has worked at BlackBerry for more than 20 years, the switch from hardware was more natural than it seems. "There were quite a few challenges because it was a big transition, but there were also a lot of opportunities," she told TechRadar Pro.
"From the beginning, there has always been a focus on cybersecurity at BlackBerry. We've always thought a lot about how to move data securely through our infrastructure. And that know-how is applicable in many different spaces."
The fall from grace
At the height of its powers around 2010, BlackBerry held more than 40 percent of the mobile device market in the United States and about 20 percent of the global market. This level of ubiquity was due in part to the quality and design of the devices – the Pearl, Curve and Bold series were all hits – but also to exclusive services such as BlackBerry Messenger (BBM), access to which became something of a status symbol.
It is commonly said that the arrival of the iPhone in 2007 marked the end for BlackBerry devices, but the company was actually able to hold out for several more years after iOS and Android emerged. In other words, people were still happy with their BlackBerry hardware. According to Tatsis, the company's fall had more to do with software. She said the main flaw was BlackBerry's failure to create a marketplace for third-party applications.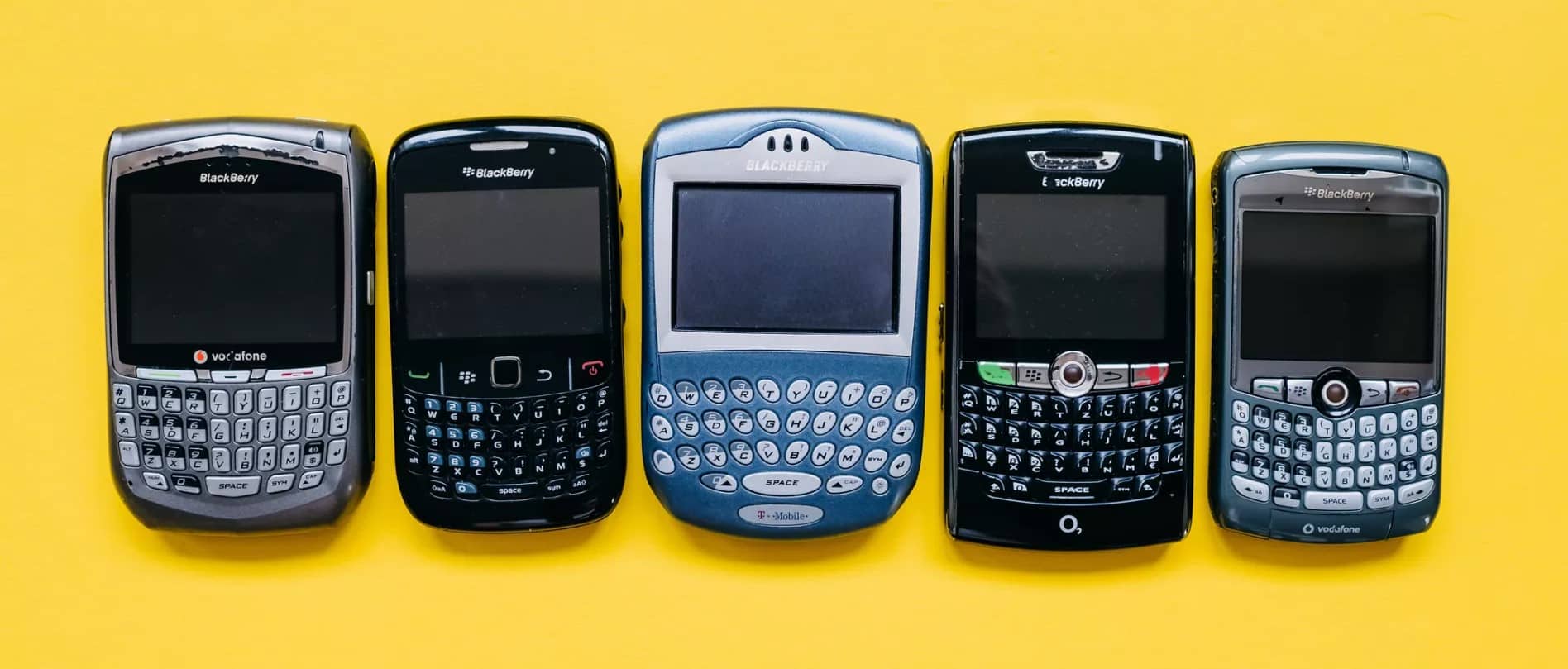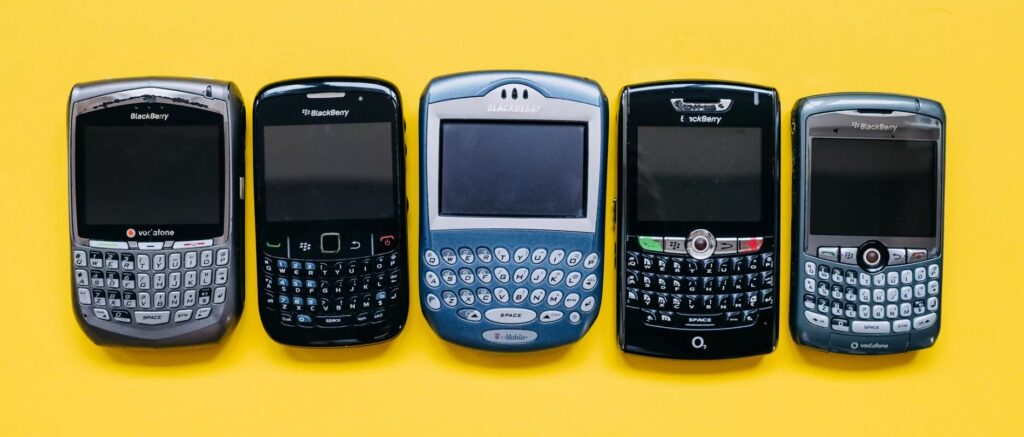 The rebirth

The move from hardware to security was the brainchild of John Chen, who assumed the role of CEO of BlackBerry in 2013. When first announcing that the company would exit the hardware business, Chen unveiled a three-pronged strategy: BlackBerry would license its brand name, embed its technology in non-BlackBerry smartphones and expand its software to help secure the growing number of IoT endpoints. The latter objective became the basis for the new BlackBerry. After acquiring security company Cylance, known for the quality of its AI-based solutions in 2019, BlackBerry committed to its cybersecurity business with even more conviction.
Today, the company offers a dizzying array of endpoint protection and mobile device management services that use AI techniques to help protect businesses from advanced cyber attacks.
Who needs hardware anyway?

Few companies have undergone as complete an identity transformation as BlackBerry. And even fewer have done so successfully. Although BlackBerry was forced out of the hardware business by not following the opportunities, according to Tatsis, the company is now in an ideal position to take advantage of the direction it has taken. As the number of IoT devices and connected vehicles is expected to continue to grow at an aggressive pace, both cybersecurity and advanced new functionality will be at the top of the agenda, she says.
"We're really excited about where we're going as a company. It's about helping to innovate and create solutions that help people and businesses stay safe and productive. These two key areas of IoT and cybersecurity are really what will be needed in the future for many of these endpoints."
Would you like more information about BlackBerry? Our Sales Team would be happy to help you!